History
Pink View F.V. started as a company in 1987 and was formed by Stephan Rubens and Didier Smidts. We worked together on several projects before 1987. Our activities are not only concentrated on the Movie-business as Art-Director ,Construction manager , builder or painter but we also work as Interior Designer ,housepainter and furniture-builder. We work together with a lot of freelancers to be able to answer any demand. Most of the time we are about 8. We can be a crew of 20 or 50 if needed. All the people we work with are very experienced.We believe that the key to a satisfied client is to be very well organized and work with the best.We speak Dutch , French and English.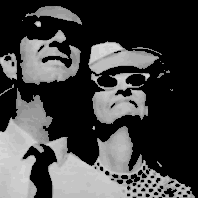 Geographical situation
Our headquarters are in Hoeilaart near Brussels in Belgium. We have an office and a small but full-equiped workshop over there from where we can move to wherever in Europe or the world to work on location or in a studio.We already worked in Luxembourg, South-Africa, Tunisia, Germany, Italy, France ,Croatia ,UK and the Netherlands.